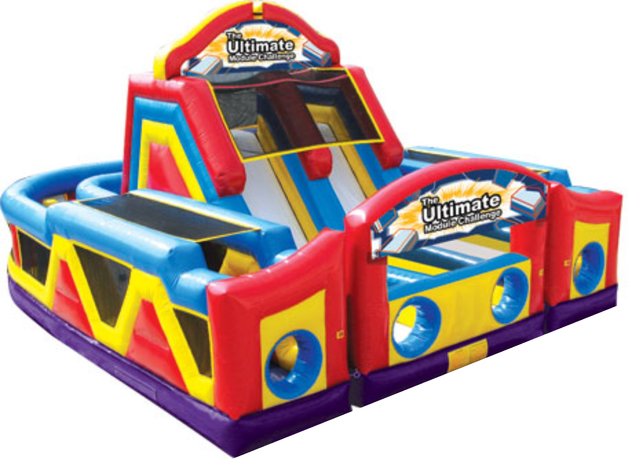 16A - Mega Obstacle Course
This website will only allow you to reserve
CUSTOMER PICKUPS! (See below)
For

ONLINE

reservations,
this item is only available
Friday - Monday
.
PLEASE DO NOT SHOW UP IN A CAR!
We will NOT load units on roofs or in trunks!
You must have a pick up truck, a van with no back seats (as long as it can fit the dimensions listed below), or a trailer.
(Please clean out vehicles BEFORE you come!)
When rolled up, this obstacle course requires
a space for 3 PIECES that are EACH
6'L x 5'W x 5'H